Letter of Call and Application for Bible and Theology Chair
World Student Christian Federation-North America (WSCF-NA) Regional Committee and Board of Directors.
The World Student Christian Federation-North America Regional Committee, the highest decision body of the WSCF-North America in between Regional Assemblies and board of a non-profit organization registered in the State of New York, is looking for the Chair of Bible and Theology to join our leadership.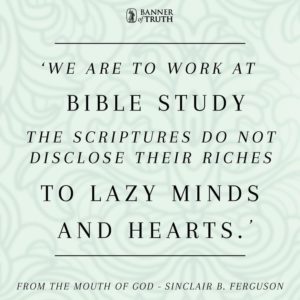 We are looking for an individual who is highly motivated, willing to work with a team and on their own, and detail oriented. Working with the regional leadership team, the Chair for Bible and Theology will have an opportunity to help enact social change, learn and lead with ecumenical partners, and assist in the development of Student Christian Movements.
The Bible and Theology (BT) Chair is responsible for the Bible, Theology and Innovative Liturgy Program of the World Student Christian Federation-North America and is in charge of the BT Working Group, with responsibilities to;
Promote contextual biblical and theological reflection within the region
Create tools and resources for WSCF-NA events and programs
Promote the formation of students and young adults as public theologians for social justice and the transformation of the world
Engage the North America region in its call to be God's agents in addressing the world's current challenges
Link Biblical exegesis and theological thinking to WSCF Programs, such as Overcoming Violence, Eco-justice -economic, ecological and climate justice-, Higher Education, Interfaith Solidarity and Identity Diversity and Dialogue.
Position: Chair of Bible and Theology
Organization: The World Student Christian Federation-North American Region, Inc.
Qualifications:
Knowledge of the Mission, Values, and History of the WSCF
Experience/Affiliation with a Student Christian Movement (SCM) or Church Youth/Young Adult Organization
Experience serving on an executive level team Collegiate level or above
Position Description:
The Chair of Bible and Theology of the World Student Christian Federation is a volunteer position and serves as a legal board member of the Corporation. The Chair of BT sits on the board together with three officers, two Global Executive Committee members, four other regional programmatic chairs, denominational at-large members and the Executive for North America as ex-officio. The Chair of Bible and Theology is elected for a two years' term.
Duties and Expectations
Responsible for chairing the WSCF-NA Bible and Theology Working Group and for helping implement the Bible, Theology and Innovative Liturgy Program.
Responsible for production of theological and biblical material for WSCF-NA events and program
Responsible for identifying intersectional working areas with other programmatic chairs
Expected to attend all-conference calls and meetings of the board (in average online meetings every two months and one in-person meeting every 18 months)
Expected to contribute to decision making of the board of the NARC.
As a full member of the WSCF Regional Committee, the Secretary will be able to become involved in programmatic work of the WSCF, which includes Leadership Training Programs, Regional and Global events as well as regional and global thematic working groups (i.e Advocacy and Solidarity, Bible and Theology, Eco-justice, Interfaith Engagement, Racial Justice, Gender and LGBTQ rights, etc).
Expected to contribute financially to the WSCF based on means.
Selection Process
The selection process will be handled by the WSCF-NA board, which will examine the applications and interview the shortlisted candidates. According to the NARC internal guidelines, members of the NARC should strive to reflect differing gender identities, sexualities, races/ ethnicities, denominational and geographic backgrounds and no more than two members of NARC may be 35 years or older and those over 35 must be part-time or full-time student at the time of their election.
Read the full Letter of Call and Application Form