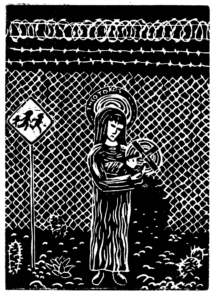 March 8th is known as International Women's Day (IWD) across the nations. It is a day of hope, a day of courage, of celebration for women who fought for equality, justice and peace. It is also a time to reflect on progress made, to call for change and to celebrate acts of courage and determination by ordinary women who have played an extraordinary role in the history of their countries and communities. United Nations (UN) has marked it as a day for Women's Rights and International Peace since 1977.
We are thankful to the Regional Women's Committee of the WSCF Asia Pacific for preparing this liturgy for International Women's Day – Hospitality with the Strangers: Remembering and Standing in Solidarity with the Refugees.
Liturgy for International Women's Day
The World Student Christian Federation (WSCF) is hosting a global Advocacy and Solidarity delegation of young women representing all the six WSCF regions. They will participate later this month in the 61st United Nations Commission on the Status of Women.
If you are able to contribute financially or share the story, you can meet some of the women taking part and learn more here: Young Women Delegation to UNCSW61