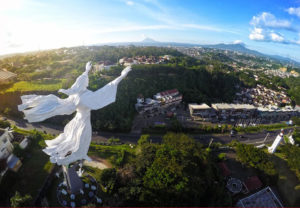 Global Christian Youth Conference (GCYC)
Manado, North Sulawesi, Indonesia
April 21-25, 2017
The Student Christian Movement of Indonesia (GMKI -youth for justice and peace) have issued an invitation as organisers of the annual Global Christian Youth Conference in Manado, North Sulawesi, Indonesia.
The vision is for young people to directly engage as passionate people from all across the globe, sharing experience, perspectives, and reflecting together. It'll be a forum for the cross-fertilization of ideas and overcoming artificial barriers. Young people will think and act as true global citizens to co-create a future equal to their vast potential.
Following the GCYC 2017, participants are invited to stay for the national Great Easter celebration, including Easter Parade, workshops, National Harmony Week, plenary, exposure event, ecumenical visits, Cultural Night Festival, based in the beautiful provincial capital of Manado.
If you are interested in representing the Student Christian Movement of Canada, contact the national office for more information!