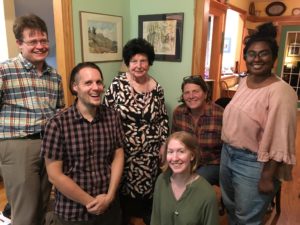 The University of Toronto and York University SCM Joint Advisory Board hosts fundraising campaigns to support campus programs.
Monthly donations are vital in planning for great programming – please become a donor through Pre-Authorized Remittance (PAR).
Compared to other donation platforms PAR has the lowest processing fees, so more of your money will go to SCM!
You can download the PAR form (a fillable pdf) by clicking: SCM PAR Authorization Form.
Mail the form with a void cheque to 11 Givins St., Toronto, ON M6J 2X5.
Email GTADevelopment@scmcanada.org for more info.
You can also make direct donations though CanadaHelps pages: