SCM local units at the University of Toronto and York University work in partnership with like-minded faith groups and social justice groups to do stuff like: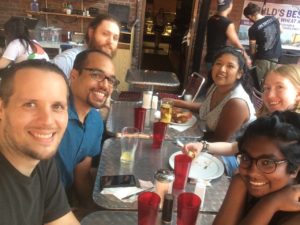 Radical Bible studies
Open mics, coffee houses, movie nights and hangouts
Retreat days
Collaborative events supporting interfaith solidarity, decolonization, eco-justice and more
Faith spaces for LGBTQ+ Christians
Spaces exploring spirituality and mental health
Advocacy skill-building and public actions
To hear about upcoming events, join the SCM at York facebook group or the SCM at U of T facebook group, fill out the SCM York Sign Up Form, or join our email list!
Donate to SCM at University of Toronto – CanadaHelps
Donate to SCM at York University – CanadaHelps
University of Toronto Coordinator: Dunc
York University Coordinator: Johannes Chan
SCM Toronto News:
SCM York Bi-Weekly Reading Group (Every other Monday, Fall 2022, Online) – Sign up through the SCM York Form.
Action Planning – If you are interested in getting involved in Indigenous solidarity actions or solidarity organizing with our international SCM friends (e.g. MECC/SCM Cuba, SCM Philippines) email us or sign up through the SCM York Form.