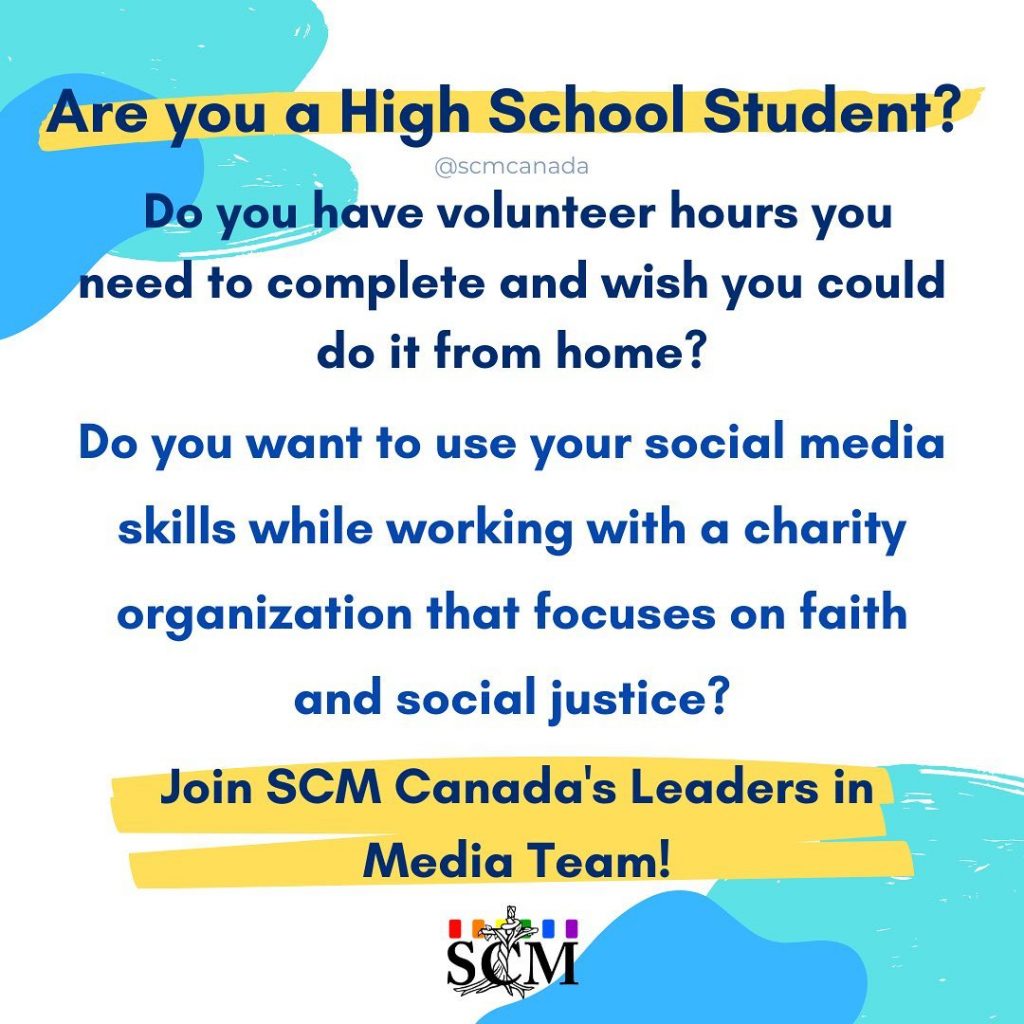 Heads up high school students! Do you like TikTok, Instagram, Twitter, and Facebook? Do you want to learn more about the intersection of Christian faith and social justice? If so, you may be the perfect fit for Student Christian Movement Canada's Leaders in Media Team.
As a Leaders in Media team member, you'll have the chance to gain valuable social media experience working in graphic design, writing, and research, under the guidance of our National Coordinator. If you're interested, sign up by filling out the form accessed by clicking the link in our Instagram bio, or by using the link https://airtable.com/shrxPRpLziQypUtfM
Make sure to check with your school's guidance counselled to ensure our program is applicable for your school board's community service requirements.