Read the 'Back to School Newsletter' with details of our summer activities and some of what we are looking forward to this autumn.
University of Toronto is continuing its tradition of Radical Bible Studies. We use a methodology that allows each participant to offer from their own life experience and draw their own conclusions about the Bible texts.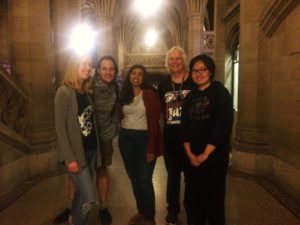 The UofT and York University branches of the SCM are holding a one-day retreat on Saturday 23rd Sept, exploring peacemaking, inclusion and creativity in 'God's Kitchen'. Read more here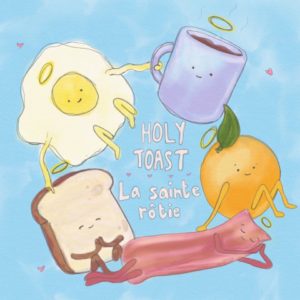 The Holy Toast Community | La communauté de la sainte rôtie
SCM Montreal/MÉC-Montréal is hosting a biweekly gathering – Holy Toast / La Sainte Rôtie – for those who love Jesus, breakfast, and great conversation!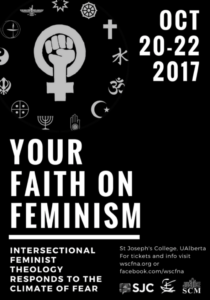 Our friends in Edmonton are working hard on the amazing conference Your Faith on Feminism. If you're able to attend this October 20-22, you can learn more and register here.
If you're not able to attend, please consider making a donation so that others can participate!
Heading into another school year, we are thankful for the chance to represent Jesus and the Church on campus. Our concerns with radical ecumenism and solidarity with the oppressed sometimes set us apart from other Christian groups on campus, and we are grateful for all the support we receive from campus chaplains, local ministers, and Senior Friends.