Have you ever wondered 'who are those weirdos, huddled in the stable when they could be feasting in the palace? And how can I join them?' – if so, you're going to love Cahoots Christmas Leftovers!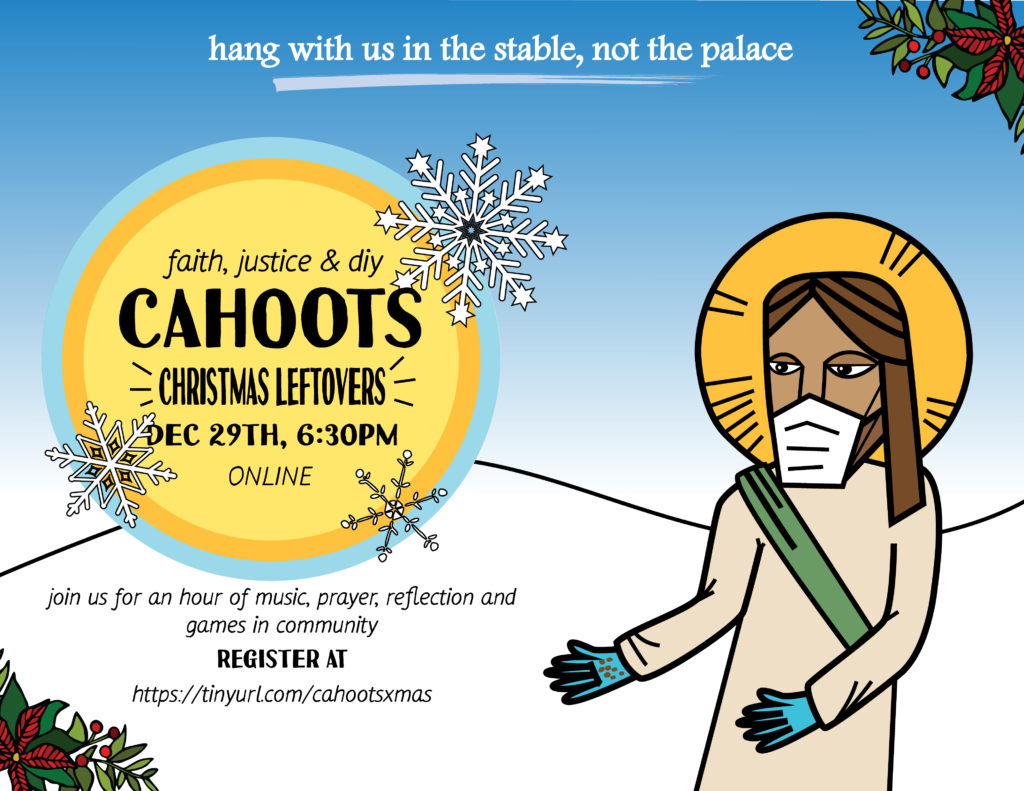 Join us online on Tuesday December 29 at 6:30pm Eastern time for prayers and music, games and reflection, and the particular mix of silliness and profundity that the SCM has developed over 99 years of Movement!
Registration is free, with the opportunity to donate to support Sanctuary Toronto – register at https://tinyurl.com/cahootsxmas.
Christmas Leftovers was created by the Cahoots Core Organizing Group, which puts on the SCM's annual Cahoots festival of Faith, Justice, and DIY!
See www.cahootsfest.ca for more information.