Citizens for Public Justice have announced their Public Justice Internship (Sept 2018 – August 2019) and has opened applications.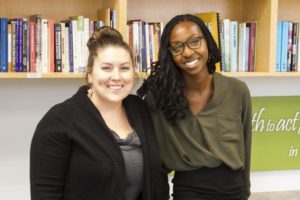 Are you passionate about public justice? Committed to help eradicate poverty in Canada? Resolved to strive for rights for refugees? If you answered yes to these questions and are eager to join CPJ's public justice work in Ottawa, our public justice internship may be right for you.
Each year, CPJ's Public Justice Internship Program provides recent graduates with the opportunity to explore the meaning of public justice and join us in Ottawa. For one year, from September 2018 to August 2019, two interns will assist CPJ in our work on refugee rights and poverty in Canada. The interns will assist senior staff and be actively engaged in a variety of work, including research, policy analysis, framing public policy options, presenting to Parliament, meeting with MPs and political staff, as well as engaging the media, leaders in society, CPJ members and the Canadian public.
Application deadline: March 25, 2018
Read more here: Benefits and Responsibilities