Are you committed to social justice, Christian faith, and sharing those ideas with others? Consider submitting a Devotional to the 'Our Bible' App.
Read more information here.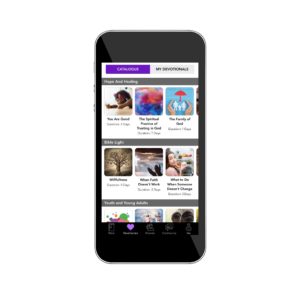 What is a devotional, and how do you write one?
A devotional is a daily reading program of almost any duration — from three days, to five or ten or even a hundred if you like. Each day consists of a title, a Bible verse or quote from any other source, and anywhere from 250-1000 words of commentary. While traditional Biblical devotionals rely on Bible verses for their inspiration, you can also feel free to quote from secular sources — many OBA readers identify as "spiritual but not religious". You are in complete control of what theme(s) you choose, which source(s) you use, and how many days your devotional is separated into.
Why write one (or many)?
Devotionals heal both their readers and their writers. There is no 'appropriate' topic for a devotional: if you identify as a spiritual person or a person of faith, then any topic you'd like to discuss is valid. (Our editors do screen for offensive language or hate speech, of course.) You have total freedom to explore the most complex and vulnerable issues of life, with a community who accepts you as you are, even if your hometown community does not. Devotionals are an incredible tool for linking people of faith, people who can help each other grow with their particular wisdom, from far and wide. With more than ten thousand users signed up so far, you can be sure that your words will be treasured by someone in the app's ever-growing collaborative network, and might even help someone you have no idea exists in ways you can't imagine.
Parts of an Our Bible App devotional: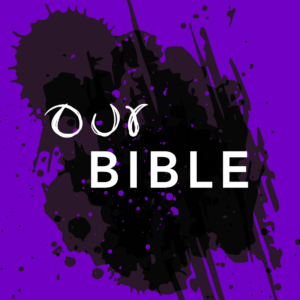 Theme & title: Must be explicit as to what the focus of your devotional is.
Main verse: What passage or quote is your message built on? For Bible passages, include translation (NIV, KJV, MSG)
Main message: Plan 250-1,000 words per message. Your message should be short and to the point, generally based on lived experience. Add your voice!
If you have content already generated that is thematically appropriate, but in a different format (such as blog posts or book chapters), please don't hesitate to contact us, so we can adapt your work to OBA's format and enable your words to reach over 10,000 users on Day 1.
Here is an example devotional, including submission information: https://ourbibleapp.submittable.com/submit/68247/our-bible-app-daily-devotional-submission-guidelines