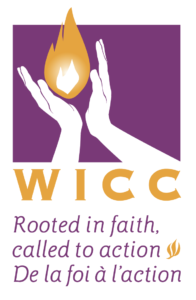 For the third year in a row, the Student Christian Movement helped to host the Cahoots festival – a gathering of faith, justice and do-it-yourself culture for artists, activists and allies.
We are proud to name the Women's Inter-Church Council of Canada as one of our supportive bodies. For the second time, WICC awarded a grant for the festival to help us keep our tickets as affordable as possible, and also connected us with one of our 2016 speakers, Rev. Janet Anstead.
WICC is part of the broad ecumenical movement that birthed groups like the SCM, and provide spaces for us to come together in our diversity and work together for the common good. Over the years they have funded thousands of projects in Canada and overseas, and we are excited to have them as partners.
Connect with WICC on Facebook.
Meanwhile, the Cahoots festival organising groups are starting to think about next year, including seeking a location closer to our friends in Ottawa, Montreal and Kingston. If you're interested in helping to organise any aspect of the festival, email us!