A few times a year we send out a print newsletter to our members and friends across the country. If you'd like to receive our newsletter, Sign Up Here!
Read the cover letter from Lina Mullin, local unit coordinator for SCM – Montreal / MÉC – Montréal
As followers of Jesus of Nazareth, we are an Easter people. We are a people intrigued by incarnation and resurrection. We are a people who do not believe that sin, or systemic violence, or death is the last word. We are a people who continually look forward to the breaking of dawn–to the good things we can create and cultivate.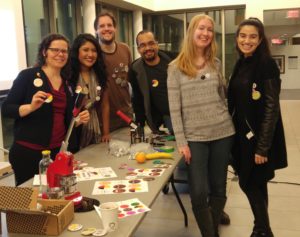 Read the full newsletter, including news from local units, the Pilgrimage for Indigenous Rights, a report from the SCM -USA leadership training program, and invitations to SCM Friends gatherings.