The SCM's local units are the heart of the Movement. We are so fortunate to have a cadre of coordinators who share their passions and skills. Local units offer programming designed for the specific context and capacity they work in, but they all share the SCM's committments to anti-oppressive practice and creative, liberatory, inclusive spirituality in the radical Christian tradition.
SCM is currently looking for communities interested in developing their own SCM Canada chapter. If you are a student and/or youth interested in helping co-ordinate a chapter in your community, email us at info@scmcanada.org
SCM Toronto – Esther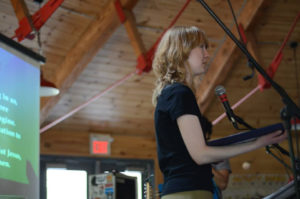 Esther is an alumna both of York and U of T, who first connected with SCM while helping to organize the Cahoots Festival. She has a background in counselling psychology, but is most passionate about justice-seeking Christian communities – intentional and unintentional.
She is a member of the Jeremiah Community and The Dale in Toronto's Parkdale neighbourhood, where she has taken on roles from dishwashing to peacemaking to preaching. She enjoys singing, contemplative prayer, community kitchens, and creative actions for justice and peace.
You can reach her at esther@scmcanada.org. Don't hesitate to get in touch if you'd like to meet or share ideas!
SCM Ryerson – Divy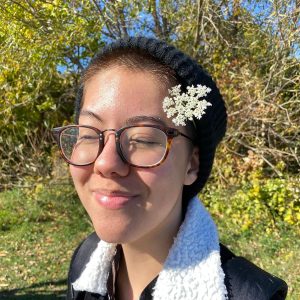 Divy is a graduate of the Ryerson University's Arts and Cotnemporary Studies Program. They are currently transitioning out of this position to make way for a new Coordinator as they move into the SCM National Coordinator position.
She enjoys watching her tree frogs Brioche and Pancake as well as running her online market Shop Divy.
If you would like to talk to her about joining a Ryerson SCM Bible study, you can reach her at divy@scmcanada.org.