The Student Christian Movement of Canada is hiring for two positions! Please spread the word among your contacts as widely as possible. Thank you for your help!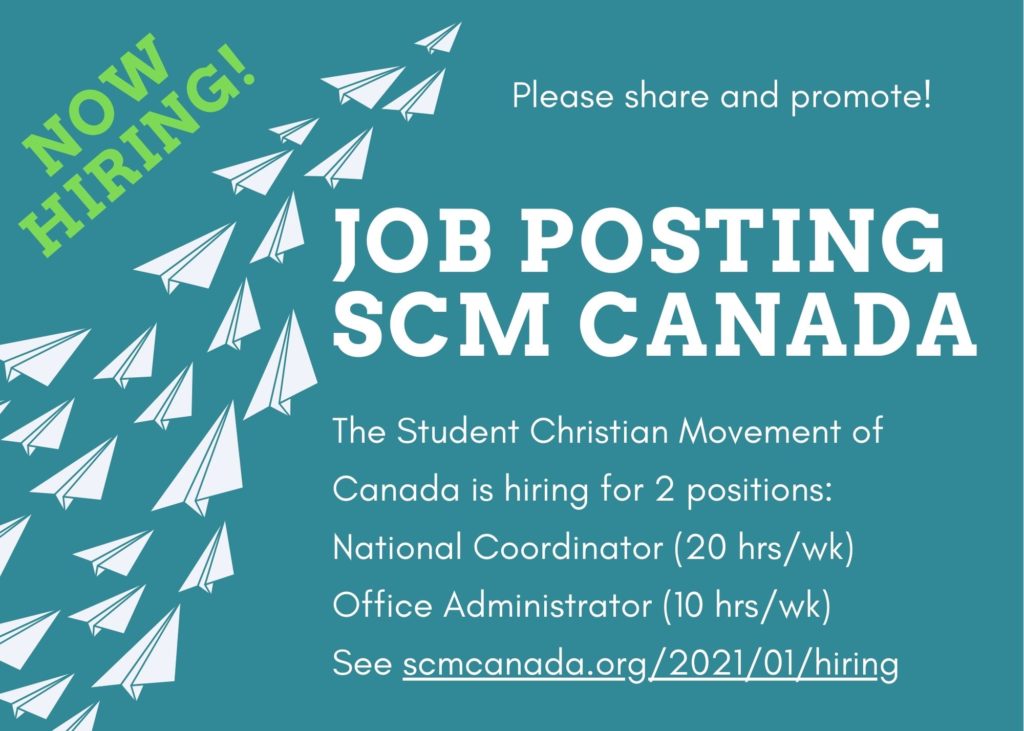 Ideally, both positions will ultimately work together from the SCM office in Toronto. However, as a necessary adjustment to the pandemic, remote working will be enabled as far as possible. Interviews will be conducted via video call. Apply to hiring@scmcanada.org, including a cover letter and copy of your CV.
The General Secretary (also known as the National Coordinator) is the primary position within the SCM. Preference for Toronto-based, open to applications from elsewhere in Canada. 20hr/wk. Please apply by Jan 31, 2021. Read the full post here.
The Office Administrator is a new position designed to support the General Secretary in the Toronto office. 10hr/wk. Please apply by Feb 14, 2021. Read the full post here.
You can also download each posting as a PDF here: